AC Services in Nashville, TN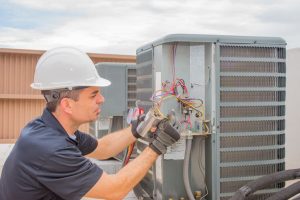 When you need air conditioning help in Nashville, rely on our experts at Greenway Home Services. No matter what your A/C service call entails, we are the air conditioning company you want to work with. We'll get your air conditioning system running the way you need it to quickly and efficiently, and we'll do it all with a smile. Call us at Greenway Home Services today!
Air Conditioning Repair
No matter what A/C repair you need to have done, we'll complete the job fast and help you get everything back to normal ASAP. Our air conditioning service techs will get to you quickly, assess your A/C needs fast, and help you get cool at home again soon.
Don't put off your air conditioning repair! If you're worried about how long it will take or how much it will cost, let us know and we'll do our best to put you at your ease. Then, we are the air conditioning contractor who will get your system running well again soon.
Air Conditioning Installation & Replacement
Is it time for a new air conditioner? Our A/C service team will come out and evaluate your needs, then match you with an air conditioning system that will meet all of them. We always recommend air conditioners that are made by manufacturers we trust because we want your new A/C to last for a long, long time.
Once you choose your new air conditioning system, we'll get it installed for you. We perform every air conditioning installation we do to manufacturer standards. This allows us to know for sure that we got it installed right! We'll test it, too, so you can be absolutely sure it will work out for you.
Air Conditioning Maintenance
Did you know that regular air conditioning maintenance can save you the headache of frequent repair and replacement? It's true! Our maintenance services will make your A/C run more efficiently, which will save you money and save wear and tear on the unit. Less wear and tear means fewer repairs and a longer time between A/C replacements.
Our air conditioning service includes:
Testing each part of your air conditioner against manufacturer standards.
Cleaning off your condenser coils and any other places where dust and debris have gathered.
Changing your filters.
Visually inspecting your whole HVAC system.
If we find any problems during your A/C service visit, we'll let you know and make sure your air conditioning system is back to full functionality as soon as possible. We'll also let you know when you need to call us for your next maintenance visit.
Call Greenway Today!
We want to be the air conditioning company you know you can trust whenever your air conditioner needs some TLC. Give us a call to schedule your appointment in Nashville! Before you know it, we'll have everything running normally once again. Stop worrying and roasting at home and get our experts on the job today!